Riverside Divorce Process Servers
Divorce is never easy.  Not only is it mentally stressful but the system itself may become overwhelming.  It can be a elaborate maze of costly steps and ultimately those costs can mount up.
The What of Divorce Process Serving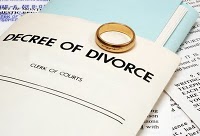 If you and/or your spouse want to dissolve your marriage, the earliest step is to choose a proper court. That is due to the fact that you will need to ensure that the State of California is overseeing you, the other party, and any specifics in your matter. Basically, you want the State of California to have "legal power" over your case.  This is also to make sure that you are submitting all records correctly with the appropriate county and comply with all local rules.
Then, you'll need to have an initial document package of divorce files prepared. This is generally handled by an attorney at law after they have identified the proper court for your case to be filed with. You can also do it yourself if you have decided not to take legal representation.
After your document pack has been prepared and authorized, the documents will need to be filed with the proper court's clerk.
Next comes the divorce process serving element. This is where we can help you make sure it's handled properly and in a timely means while maintaining low costs. Once the documents have been taken to the proper court and filed, they need to be served to the other party. If your spouse chooses not to accept this service by signing an Acknowledgement Of Service, then the documents must be formally served to him/her. They then have four weeks to file a reply with the court.
The Why of Divorce Process Serving
A marriage can not be walked away from simply. It does not "just go away" on its own. In some cases, one spouse may decide upon a divorce while the other wants to work it out. If you are taking the time and shelling out the expense to go forth in a divorce, you'll want to be sure the opposing party gets those divorce documents.
The Where of Divorce Process Serving
JPL will get your divorce papers there, professionally delivered!  We serve all of Southern California with offices in Orange County, Los Angeles County and Riverside County.
There are several reasons to choose JPL Process Service, but the best reasons are that we'll be a positive experience for you during this difficult time in your life.  Divorce is already a colossal weight on your shoulders; let our Riverside process server take some of that stress off.
Give us a call at (866) 754-0520.
For more information, you can also check us out on Facebook, Twitter or LinkedIn or this list of frequently asked questions.